No Wave
"That ain't no wave" - Kim Gordon
No Wave is a tribute game to New York in the 80's and its noisy bands : Sonic Youth, Swans, Birthday Party, Foetus, etc.
It was made in 48h for GameDevParty jam6
You are Jim, a man from Brooklyn. You discover the underground life of New York. Someone told you to go out, but you're asking "Why?". And the answer is: "Life is in the streets, in music, not only in your flat". You decide to visit one of these clubs known for their wild side. They are repulsive but attractive in many aspects. So there you are, ready to try anything.
Dorian SRed is @RedCityNoise
Trevor Reveur is @Trevor_Reveur
Edit: No Wave was made for an older Unityweb player. It doesn't work anymore, sorry.

---
---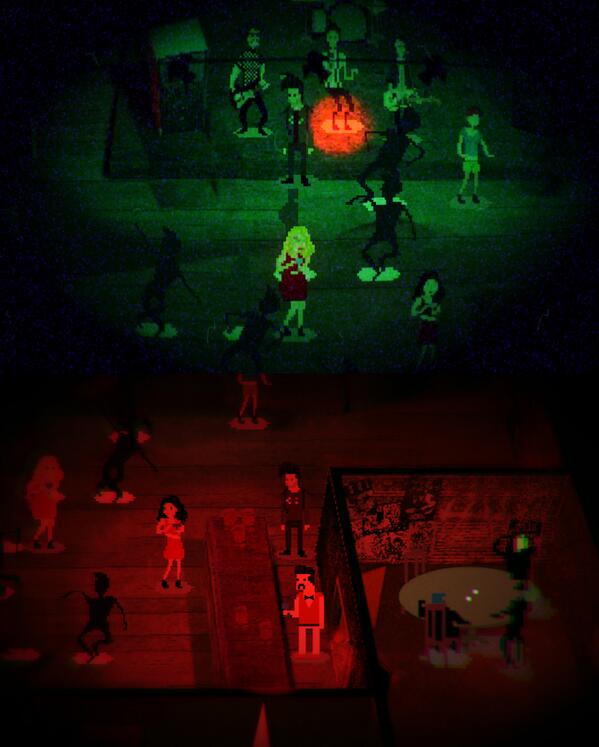 Created by:
-Dorian SRed -> Game Designer, Unity user, Pixelart, Sound designer
-Trevor Reveur -> Game Designer, Environment textures, Sound designer
-Simon Chanut -> Help with game design, Pixelart, Story lines
-Christophe Roth -> Environment art
-Franz&Chouche -> C++ coders, help with the first version
Musics:
Sonic Youth : Barracuda
Swans : Half Life
The Boys Next Door : Shivers
Red City Noise : Gone With The Wild
Opening logo is taken from this book writen by Marc Masters.